The Stranger
The Stranger


Vital statistics
Age

???

Occupation

Instructor/Leader of the Guild of Outcasts

Gender

Male

Race

Human

Height

6'0"

Weight

156lbs

Personality

MISSING

Build

Above average build with a large muscular frame.

Weaknesses

As he is only human his weaknessess are the same as any normal human. However he is still more resistant due to vigorous training and conditioning. With his armor on he can withstand most. He is resistant to melee combat and is slightly more resistant to firearms than normal.
"QUOOOOOOOOOOOOOOOTTTTEEEEEEE"
                                                 -Nobody Ever
More Information
        With gadgets at his disposal he makes himself a hero. He is human but makes himself enigmatic through his lack of identity and his ability to blend with the shadows. He sports a grapping a a hidden blade and prefers hand to hand combat. NEEDS MORE INFORMATION
Skills/Powers- Does not have any hightened physical capabilities other than the training he recieved for combat skills. He uses a decent sized arsenal of cadgets to help with whatever he needs. Also, he sports dual revolvers that were custom made to suit his needs.
Equipment: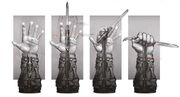 Equiped with his hidden blade gauntlet he can stealthily take out his target. The material used in creation of this blade can cut through most things and so far is the only thing currently known to be able to cut his grappling hook. NEEDS MORE INFORMATION
Using this grappling hook The Stanger can scale up to higher grounds whether it be to escape or infiltrate this is truly a handy tool. It is complet with diamond filament rope so it can carry any damsel or hostage without breaking. This grappling hook is built into his left gauntlet.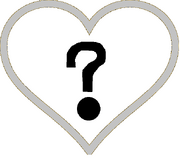 His signature weapons are his Strange Revolvers. He dual wields these custom made revolvers to dispatch multiple targets at once. MORE INFORMATION NEEDED
Relations to Other Characters
NEEDS MORE INFORMATION
Biography
INFORMATION NEEDED
Theme Songs