Tesla-24


Vital statistics
Age

113

Occupation

Medic for The Guild Outcasts

Gender

Male

Race

Robot

Height

5'6"

Weight

170lbs

Personality

Intellectual and uptight

Build

Completely robotic however slightly primitive. Mostly exposed wireing with metal plates covering more vital areas.

Weaknesses

Because there are a lot of exposed wiring he stays out of combat as critical damage can be dealt easily. He is highly susceptible to edged combat and explosions.
"QUOOOOOOOOOOOOOOOTTTTEEEEEEE"
                                             -Nobody Ever
More Information

Edit
NEEDS MORE INFORMATION
Skills/Powers- NEEDS MORE INFORMATION
Equipment: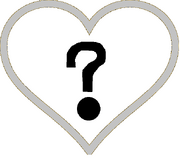 NEEDS MORE INFORMATION
Relations to Other Characters
Edit
NEEDS MORE INFORMATION
Biography
Edit
NEEDS MORE INFORMATION
Theme Songs
Edit