Midnight Shamalon/Shane M. Shamalon
Midnight Shamalon


Vital statistics
Age

19

Occupation

N/A

Gender

Male

Race

Human

Height

5'7"

Weight

126lbs

Personality

MISSING

Build

Average

Weaknesses

As he cannot swim water is his weakness. He is 3x more durable against melee and ranged damage do to a genetic mutation.
"QUOOOOOOOOOOOOOOOTTTTEEEEEEE"
                                           -Nobody Ever
More Information
        He suffers from deep amnesia causing him to not know much about himself. He does seem to have superstrength and has a special ability to see what the normal human eye cannot. Highly observant and highly detailed sight he can see more than most.
Skills/Powers- Hightened physical strength and a superhuman eyesight with the ability to see more than the average human. Can observe the slightest details in photographic memory.
Equipment: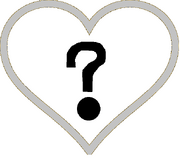 Because this character does not use weapons his physical strength is what he uses for combat or the such. His physical strength ranges from 500lbs to a max of 1000lbs after awakening his powers. As well as his super strength, he has superhumanly keen eyesight. This ability allows him to see most that which no others can see.
Relations to Other Characters
NEEDS MORE INFORMATION
Biography
NEEDS MORE INFORMATION
Theme Songs