Jersey Devil/Lance Greenhaven
Jersey Devil


Vital statistics
Age

22

Occupation

N/A

Gender

Male

Race

MISSING

Height

5'5"

Weight

MISSING

Personality

MISSING

Build

Athletic

Weaknesses

MISSING
"QUOOOOOOOOOOOOOOOTTTTEEEEEEE"
                                         -Nobody Ever
More Information
       NEEDS INFORMATION
Powers/Skills- As a former acrobat he is very agile and fast. He has unusually tough skin which can resist more damage than normal human skin, he can scale walls using a similar method as most insects, and can use demonic energy blasts equivalent to a strong plasma blast.
Weapons- Baseball bat
Equipment: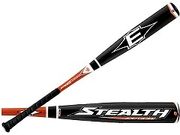 As one of the highest rated metal baseball bats it's strength and durability is a thing to be tested. Perfect for blunt melee combat as well as conducting electricity. Through this method he often likes to channel his energy through it to further the impact of his swing.
Relations to Other Characters
NEEDS MORE INFORMATION
Biography
NEEDS MORE INFORMATION
Theme Songs